Auto Repair Shop in Winter Park, FL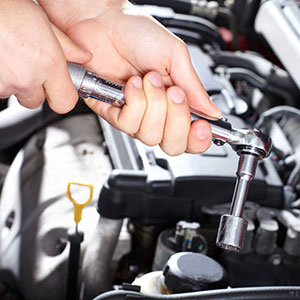 When your vehicle is giving you difficulties, make sure your first call for service is to the automotive experts at B Z Auto Service Center. Our ASE-certified mechanics will perform the necessary maintenance you need to hit the road again safely.
Your Go-To Team of Mechanics
No matter if you've owned your vehicle for years or it's a brand new model, there's no telling when your automobile will experience an issue. When it does, no matter how severe or difficult to correct, make your first choice for automotive service our auto repair shop. From tune-ups to timing belts, tire services to fuel injection, we're your local area automotive experts. Whether the problem is hidden under your hood or encompasses the driveline of your vehicle, our ASE-certified mechanics will proudly diagnose and resolve the issue, ensuring that the service we perform is the right one, the first time.
We specialize in all things engine repair in Winter Park, FL and understand that your engine is a complex working system in and of itself. With years of experience under our belts, we'll approach your vehicle with fresh eyes, rather than trying to fit your symptoms into a general solution. If you're looking for a mechanic in Winter Park, FL that you can put your complete trust in, you'll find him at B Z Auto Service Center. Take a look at why people have continued coming to us for car and truck repair in Winter Park, FL since 1999, then contact us today:
We operate with complete customer service in mind and work to form relationships with our clients.
We have experience with both foreign and domestic vehicle models.
We are a member of the Better Business Bureau.
All of our technicians are ASE Certified, to ensure quality in all that we do.
We're happy to serve motorists in Winter Park and the surrounding areas.